BREAKING!!! Suicide Bomber Hits Muslim Procession In Kano, Happening Now
BREAKING!!! Suicide Bomber Hits Muslim Procession In Kano, Happening Now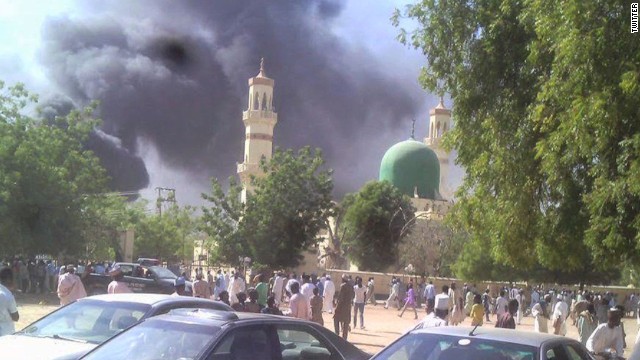 A suicide bomber reportedly blew himself up among crowds in a Shia Muslim procession in the village of Dakasoye, on the outskirt of Kano on Friday, November 27.
This was disclosed by organisers of the procession, The Guardian reports.
One of the organisers said: "It's a huge crowd so it's too early to give a precise figure of casualties."
This comes barely four days after a female suicide bomber detonated her Improvised Explosive Device (IED) along Maiduguri-Mafa road in Borno state, killing eleven people in the process.
Also, on Wednesday November 18, two teenage suicide bombers were said to have blown up a popular mobile phone market in Kano state.
They were said to have detonated the explosives one after the other, and about 20 people lost their lives almost immediately during the deadly incident.